North Shore HS Mandarin Students Achieve First Place in "Content & Storytelling" in the NYU 2022 Rock that Movie 2022 Contest
Congratulations go out to the North Shore High School Mandarin learners who won first prize for "Content and Storytelling" in the 2022 Rock that Movie Mandarin movie competition. They were among high school participants from 25 schools in seven states across the country hosted by New York University.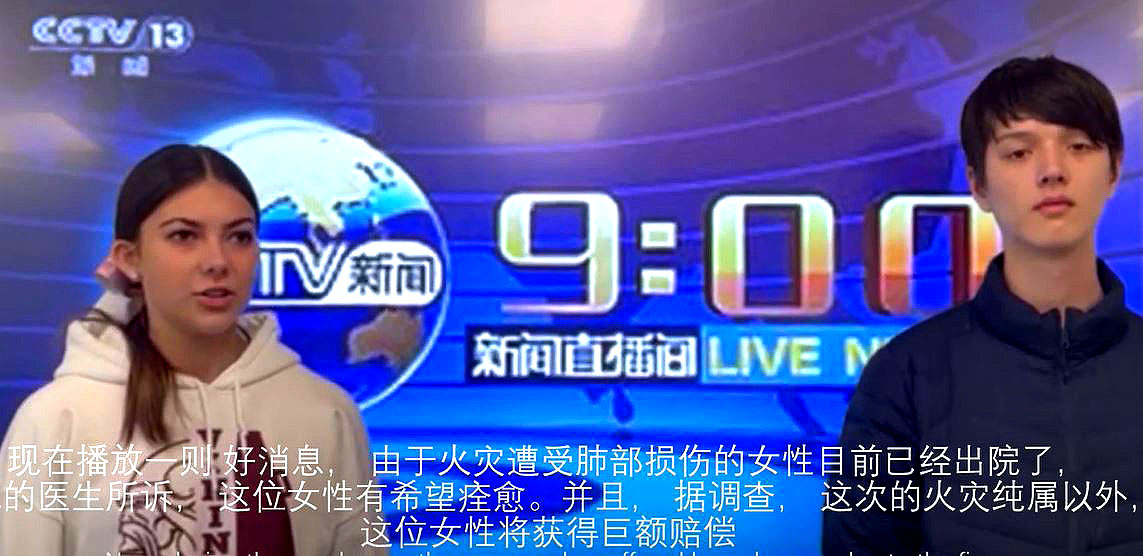 The name of North Shore's winning 2022 Rock That Movie was "Cross a River in the Same Boat" and the theme was "Connection." North Shore High School students worked together after school to come up with a plot based on the theme and write the script. Principal Eric Contreras said, "The movie featured the touching story of tiding over the difficulties after graduation from college. With the help of their Mandarin teacher, Ms. Tracy Cai, our Mandarin students polished their scripts, directed, and edited the movie."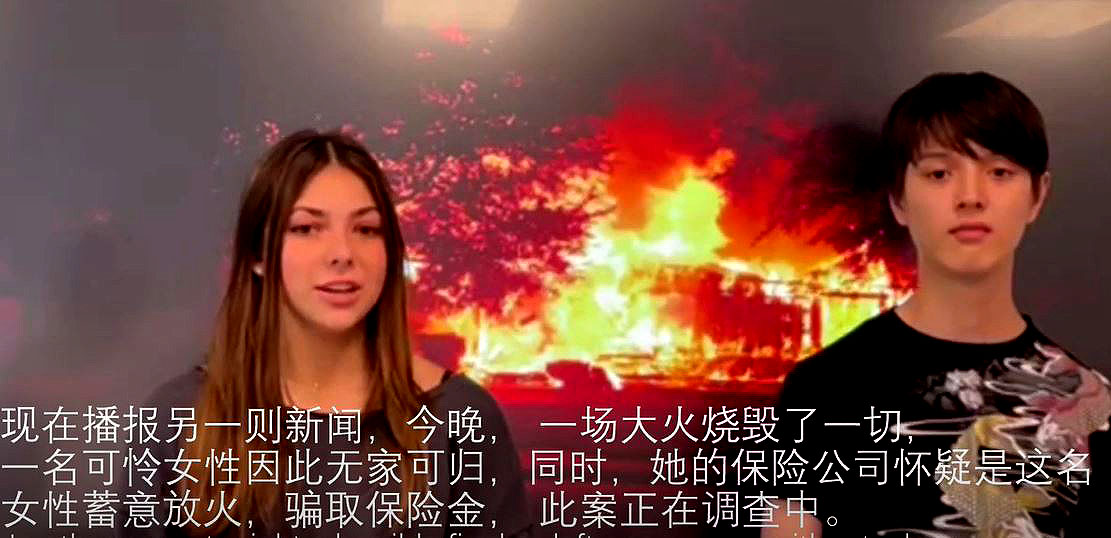 Please watch "Cross a River in the Same Boat" at https://drive.google.com/file/d/1lC3fkfxO0ba5WpFBE23Dg1Y3oOQBDfEb/view
On December 9, 2022, the participants, some parents, and Ms. Cai participated in the Virtual Award Ceremony. Special thanks to all the movie crew including Nathaniel Brower, Julia DeSario, Christopher Goslin, Gabriella Mehraban, Ruben Shonik, Emily White, Michael Ye.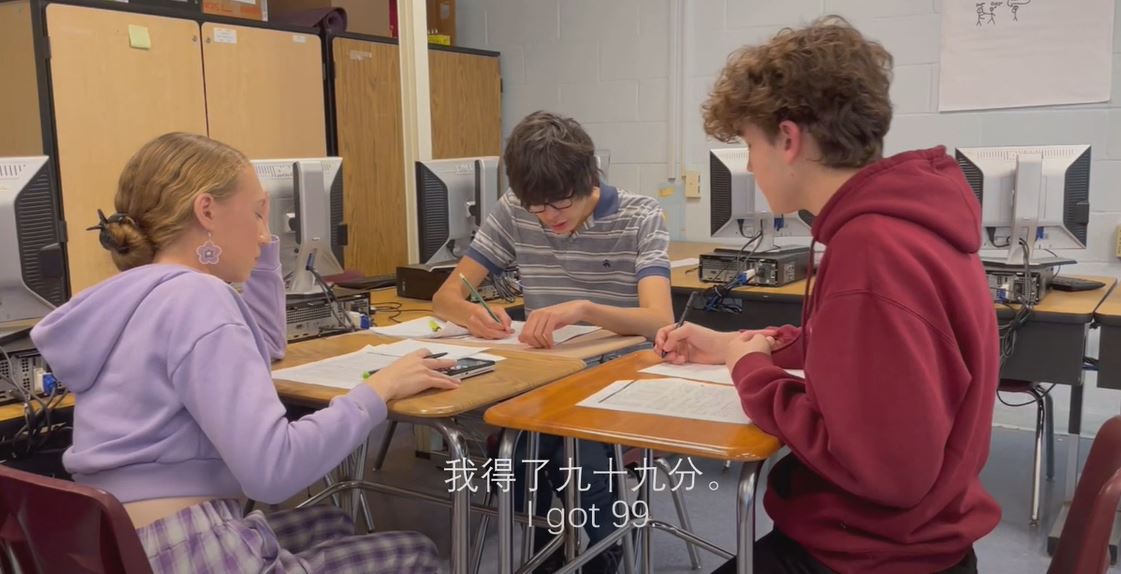 The 2022 NYU Rock That Movie Mandarin movie competition was developed in 2014 by NYU alumni and Chinese language teachers Qiu Bing (Bronx High School of Science) and Wang Xuan (Suffern Schools, Sidwell Friends). Each year students are invited to produce 5–7-minute videos on a specific theme. The videos are rated by students in the NYU M.A. in Teaching Chinese program using rubrics in four categories: Content & Storytelling, Fluency & Comprehensibility, Linguistic Accuracy, and Technical & Film-making Skills. In 2020 many students finished their videos remotely when their schools closed prior to the submission deadline. We are particularly inspired by their dedication and enthusiasm and welcome you to enjoy the videos and create your own video projects!