Ms. Megan McCormack Appointed Interim Principal for Sea Cliff School
On September 8, 2022, the North Shore Schools Board of Education approved the appointment of Ms. Megan McCormack as the Interim Principal of Sea Cliff School, effective September 14, 2022, for the 2022-23 school year. She has already begun the transition process. In early February 2023, a thorough search will begin to find a permanent principal.
Dr. Christopher Zublionis, Superintendent of Schools said, "Ms. McCormack is a visionary who has led professional development for teachers on educational technology, interdisciplinary learning, outdoor learning, and performance-based assessment on a district level. Ms. McCormack helped to design and supervise the 2022 North Shore Summer Experience program and has played a lead role in designing and revising curriculum. She helped to run and manage the district-wide remote learning program for elementary students during the pandemic and has served on several Tri-State Consortium evaluation teams that visit and provide feedback in peer school districts related to all curriculum areas. In addition, she has worked closely managing many of the school's operations, on the Instructional Support Team, and supporting the Special Education program."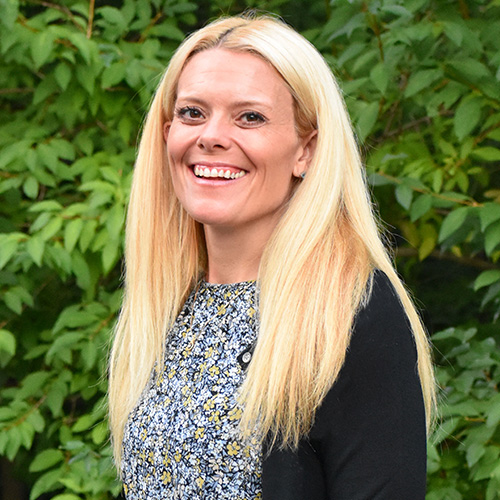 Ms. McCormack shared her appreciation for this opportunity by stating, "Over the years at Sea Cliff School, your children have been my inspiration. Their smiles, laughs, kindness, and love of learning have driven my work. I have loved working with your children in a wide range of capacities. I take pride in building positive relationships with the students, faculty and community and look forward to continuing throughout this year. I will continue to encourage innovation and a commitment to learning while capturing students' voices and empowering every child to continue the journey of discovering their dreams!" 
Ms. McCormack has worked as a teacher in the North Shore Schools for ten years. As a certified teacher with additional certifications in leadership, she is an instructional leader who has filled administrative vacancies in the past and has participated in several district committees related to curriculum, instruction, and learning. She has also been the coach of the esteemed Varsity Women's Lacrosse team for many years.
Ms. McCormack added, "My personal philosophy complements North Shore's shared values and the wide range of programming that can help mold a well-rounded citizen.  I am confident that my prior professional experiences and certifications will empower me to be a unique leader for this school community. I am excited to embark on this upcoming year as a team and look forward to meeting you in the upcoming weeks." Please join Ms. McCormack for a meet and greet on September 29th at 9:30 am and October 3rd at 7 pm at Sea Cliff School.
Dr. Zublionis concluded by saying, "Ms. McCormack knows, and is known by, every student in Sea Cliff School. She possesses an innate ability to build positive relationships with parents and students as demonstrated by her work in the District.
As a trusted and respected educational leader in the North Shore Schools, Ms. McCormack will work closely with the District's leadership team during this time."
Ms. McCormack received her undergraduate degree in Psychology at New York Institute of Technology and her master's degree in Physical and Health Education from Hofstra University. Ms. McCormack continued her educational journey pursuing administration in the Educational Leadership and Educational Technology program at New York Institute of Technology. In addition, she is an alumna of the North Shore Schools and was raised in Glen Head. Congratulations and best of luck in the 2022-23 school year!