NYS FEDERATION CROSS COUNTRY MEET AT BOWDOIN PARK
Congratulations Men's Cross Country Runners Robby Levy and Sam Sturge!

This weekend on November 19, 2022, two members of the Men's Cross Country Team participated at the NYS Federation Cross Country meet, upstate at Bowdoin Park.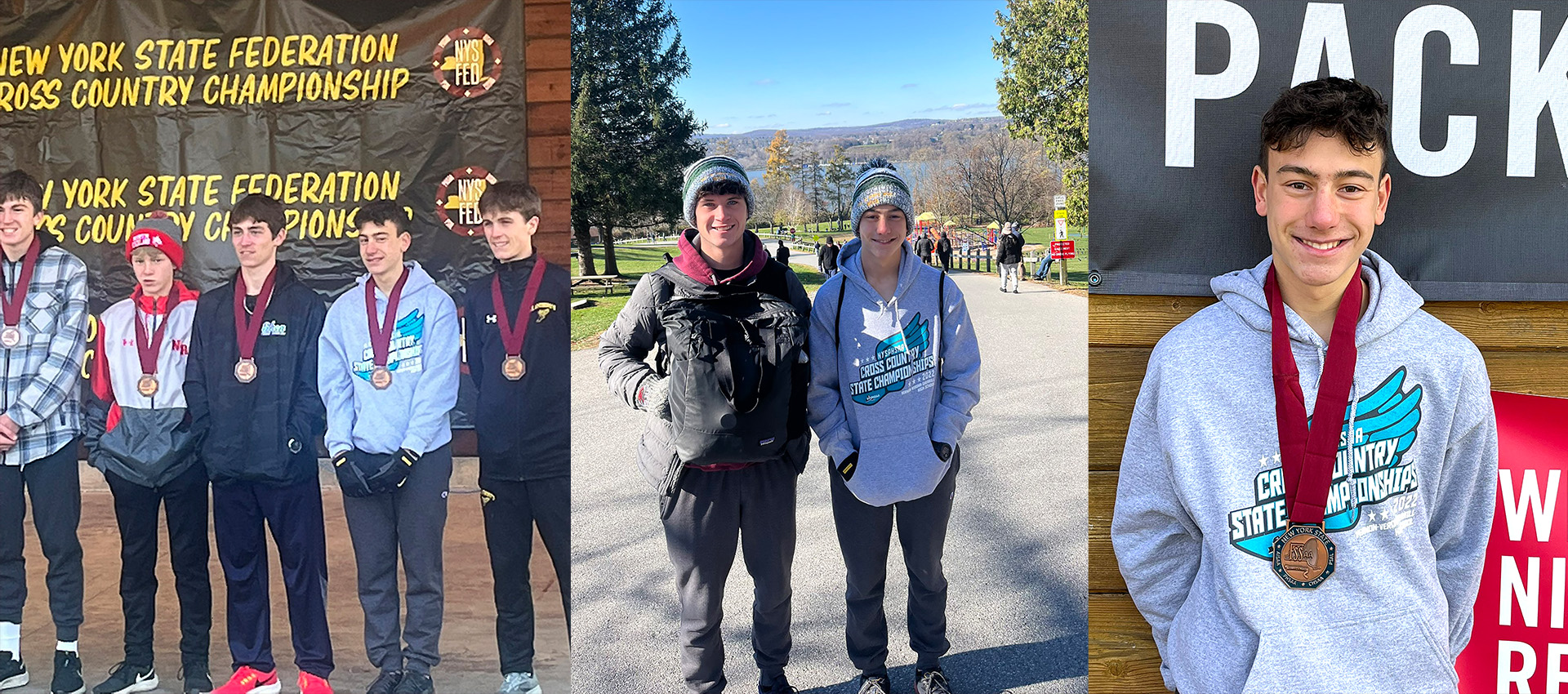 Coach Jason Millard said, "Both Samuel Sturge and Robby Levy competed at the NYS Federation Cross Country meet. Both boy's ran very well, and Robby Levy placed 29th earning himself a medal. Their achievements mark a rare feat for our North Shore boys and solidifies their hard work and dedication to the sport and their team."
Coach Millard added, "I am so proud of all the athletes this year and these two young men for achieving what few have done before them! Congrats Sam Sturge and Robby Levy!"
Please see video below:
https://twitter.com/i/status/1594100601813467136