INTERIM ASSISTANT SUPERINTENDENT FOR INSTRUCTION APPOINTED   
Dr. Carol Ann Smyth Appointed Interim Assistant Superintendent for Instruction of the North Shore School District   
On May 26, 2022, the North Shore Schools Board of Education approved the appointment of Dr. Carol Ann Smyth., as the Interim Assistant Superintendent for Instruction, effective July 1, 2022. Dr. Christopher Zublionis, incoming Superintendent of Schools said, "Carol's dedication to the students of North Shore for the past 15 years has been extraordinary. Carol has worked in every school building in the district and knows every faculty member on a first name basis. She began her career here as the K-12 Director of Science and then became the Director of Elementary Mathematics, Science and STEAM. She has built a world class mathematics program in a collaborative manner and her efforts have led directly to the success and growth of our students. Moreover, the tremendous knowledge, experience, and innovation that she brings to our schools every day is accompanied by a unique sense of humility, empathy, and compassion. She is an innovative problem solver who is integral to our District. Carol will take our teaching and learning efforts to the next level in conjunction with our superb leadership team."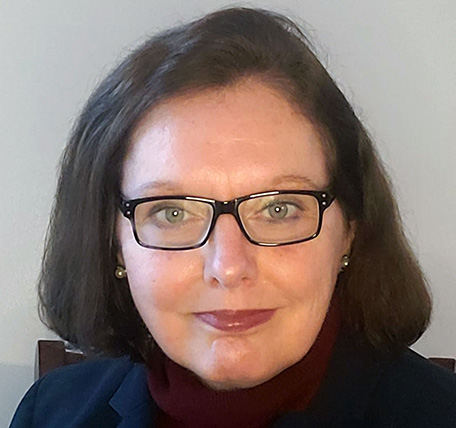 Dr. Smyth shared her gratitude for this opportunity by stating, "North Shore is a wonderful place. We have amazing students, committed parents, incredibly talented educators, and a dedicated staff. We are a unique learning community committed to honoring tradition and pursuing continuous growth and innovation such that all of our students can discover and follow their dreams. I care deeply about this place, its mission, and each member of our learning community. I am humbled by the opportunity to serve as Interim Assistant Superintendent for Instruction at North Shore under the leadership of Dr. Zublionis, a visionary, inspirational, talented, and respected educator, and leader of the highest caliber.
Dr. Carol Ann Smyth served as a curriculum director in North Shore since 2006, first as the Director of Science K-12 and then as the Director of Elementary STEAM. Across her time at North Shore, Dr. Smyth has prioritized collaborative work with others to support meaningful and impactful learning for our students. Her work is guided by her belief that each student deserves a well-rounded education of the highest quality which inspires a true love of learning.
Dr. Smyth added, "I look forward to supporting the growth of each member of the learning community as we work to fulfill our district's mission. I promise my ongoing dedication to the work ahead as we confront new challenges while sustaining our commitment to providing a world class education for each student in our care."
Interim Superintendent of Schools, Dr. Tom Dolan said, "The team that Dr. Zublionis has assembled will immediately benefit the District by applying their past knowledge of the district and their work ethic to the benefit of the North Shore community. I congratulate Dr. Smyth and wish her well in her new role at the North Shore Schools."
Prior to coming to North Shore, Dr. Smyth worked at St. John's Preparatory High School in Astoria and in the East Meadow School District, teaching students at the middle and high school levels science, mathematics, and research. While at East Meadow, she held several administrative positions including department chairperson, assistant principal, and curriculum director. She has also worked as an adjunct professor at Marymount University in their doctoral program in Educational Leadership and Organizational Innovation.
Along with Dr. Smyth, Mr. James Pappas was appointed Assistant Superintendent for Business by the school board on May 26, 2022. President Dave Ludmar said, "Dr. Carol Ann Smyth and Mr. James Pappas are smart, creative, forward-looking leaders who embody North Shore's student-centered approach to education and understand the challenges we face. The Board looks forward to working with Superintendent Dr. Christopher Zublionis and our new Central Office team, and heartily welcomes Dr. Carol Ann Smyth to her new role. Our students, staff and community are in good hands."