Remembering Former Superintendent, Dr. Edward Melnick
June 13, 2022
Dear North Shore Community,
It is with an extremely heavy heart that we write you today to inform you about the passing of our former Superintendent, Dr. Edward Melnick.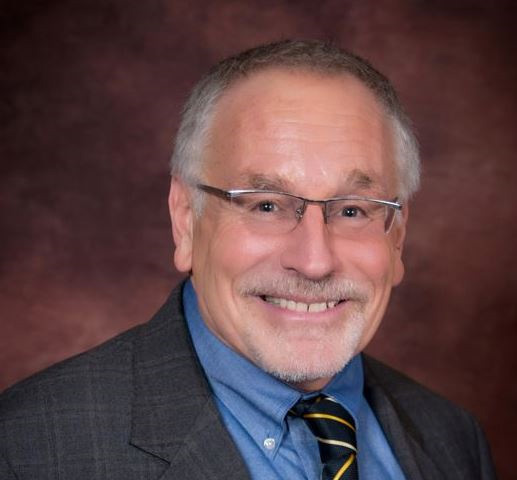 Nothing we write can sufficiently capture what Dr. Melnick means to this District and what he means to those he hired and inspired, and the thousands of families and students whose lives he personally impacted. So much of what makes us, us, came from Ed's ideas, values, and spirit. His expectations of what we could accomplish for what he calls "our most precious natural resource," our students, continue to make North Shore a special place that pushes the boundaries of what public schools can do. Indeed, this is why many of us are here.
Dr. Melnick began his successful 30-year career at the North Shore Schools in 1987 as the Director of Fine and Performing Arts, sharing his love of music, theatre, and the fine arts with North Shore students districtwide. In 1996 through 2001, he was the Principal of Glenwood Landing, joyously engaging with our youngest K-5 students. In 2001, Ed served as the Assistant Superintendent of Instruction, skillfully guiding trustees, administrators, faculty, and staff with his extensive knowledge of curriculum and instruction. In 2003, he was appointed the Superintendent of Schools where he expertly led the North Shore School District with his expertise, vivacity, and kindness.
His contributions to our schools, students, and community are too numerous to name and continue to flourish today. They include the rebuilding of not only the North Shore High School Theatre but the entire Fine and Performing Arts program, enhancement to Special Education and Life Skills program, implementation of the International Baccalaureate (IB) program at the high school, additions to the World Language program beginning in the early elementary years, construction of the Bus Transportation Depot in Glenwood Landing, building of the High School Stadium and Track and Field, construction of the Victorian Studio, and implementation of the Shared Valued Outcomes (SVO's) that guide the curriculum and learning of our students today – just to name a few. On June 30, 2017, Dr. Melnick retired from the North Shore School District but continued to remain in close contact with many friends and colleagues.    
As we continue to pay our respect to his family during this difficult time, we understand that this is extremely difficult news for many of us throughout the District. As more information becomes available, we will communicate it to you.
We conclude with meaningful words from Ed Melnick below:
"I encourage you to continue to face the important challenges that come your way. Remember not to rush to judgement, but rather, look beneath the surface, ask important questions and search for creative solutions. You are now and will remain an important thread in the fabric of our schools..."    
Please note: To commemorate his passing, and to join together to remember Ed, the district organizeda memorial service, onWednesday, June 22 at 3:30 p.m. in the High School Theatre.
The impact that Dr. Melnick had on the North Shore Schools will live on forever and this memorial will allow us to reflect on his numerous contributions. Many individuals are asking if there is a way to remember Ed by way of a donation to a scholarship, or to a charity he valued. That information will be available that day.
Sincerely,
Dr. Christopher Zublionis, Incoming Superintendent of Schools
Dr. Thomas Dolan, Interim Superintendent of Schools
Ms. Olivia Buatsi, Assistant Superintendent for Business