NEW MS PRINCIPAL APPOINTED
Dr. Ryan O'Hara Appointed North Shore Middle School Principal of the North Shore School District
The North Shore Schools Board of Education approved the appointment of Dr. Ryan O'Hara as the North Shore Middle School Principal, effective July 5, 2022. Dr. Christopher Zublionis said, "Dr. Ryan O'Hara is an inspirational leader who will bring tremendous energy, experience, and insight to North Shore Middle School.  He spent many years in the district as a teacher and administrator and he understands and appreciates our community and its values. We are excited to welcome Ryan home!"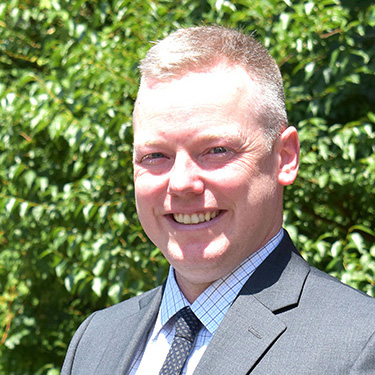 Dr. O'Hara said, "I cut my teeth as an educator at North Shore. North Shore's commitment to a well-rounded, student-centered education helped me to distill my core values. My appointment feels like a homecoming, and I can't wait to join my colleagues and to get to the important work of helping our children discover their dreams."
Dr. O'Hara served the North Shore Schools for a decade, working as an English teacher at North Shore High School and North Shore Middle School before joining North Shore's administration as the Teacher Leader of Humanities for North Shore Middle School. As a teacher, Dr. O'Hara sought to empower students by inviting them to co-construct learning activities and assessments so that they could pursue their interests, set personal goals, and track their progress. Dr. O'Hara also directed several of North Shore Middle School's theatrical productions, including Maeterlink's The Blue Bird and Romeo & Juliet: An 80s Musical, his own musical adaptation of Shakespeare's famous play. As Teacher Leader of Humanities, he collaborated with the administrative team in the beginning stages of work on the Shared Valued Outcomes.
In the Oyster Bay-East Norwich Central School District, Dr. O'Hara served as the K12 Supervisor of English, Reading, and Library Media and, most recently, as an assistant principal at Oyster Bay High School, serving students in grades 7-12. Of his tenure in Oyster Bay, Dr. O'Hara said, "I am most proud of my relationships with the students, parents, teachers, and administrators. I was able to support the students and the teachers because I trusted them and earned their trust. And, I couldn't be more humbled by all they did to face challenges, support one another, and grow–even during a pandemic."
About his aspirations for the students of North Shore Middle School, Dr. O'Hara said, "We get to exist in this incredible universe, and schools–at their best–help us apprehend the wonder of our existence and fuel our desire to find our place among the infinities. I want students to come home each day excited to share something they've learned about the world and about themselves. I want them to wake up in the morning, eager to get to school to see their friends and teachers. I want them to surprise themselves with their promise. I want them to experience curiosity and commitment, passion, and pride. I want them to be there for each other. And, I want them to know that they are treasured and loved."
Please join us in welcoming Dr. Ryan O'Hara back to the North Shore Schools. There will be a Meet and Greet for Dr. O'Hara at North Shore Middle School at the end of August 2022. More information to follow.