The Sixth Annual Film Festival
The Sixth Annual Film Festival presented by Ms. Green's Digital Video Production class,
took place on June 7th in the High School Theater.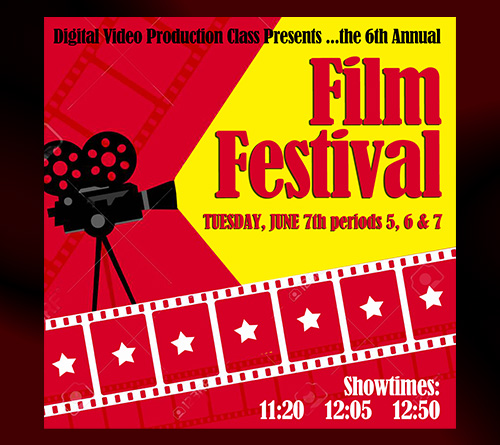 Ms. Green class includes Dylan Collins, Charlotte Marchioli, Brendan Miller, Brielle Natale and Glenn Snow.
The film festival took place during the high school lunch periods 5, 6, & 7. The program included; screening of a suspense movie, comedy skit, student documentary, animation short, PSA, TV commercials, stop motion animation and music video. The screenings concluded with two promotional movie trailer's advertising the course. At the end of the festival there was a
post-screening Q&A with the filmmakers. Ms. Green said, "It gives my students a chance to talk about their process, answer questions, and even discuss their future plans".
Ms. Green said "I couldn't have been prouder of the work they produced. They started with learning how to use the camera, camera angles, cinematography, learning Final Cut Pro X editing software, storyboards and then going out into the community to record their video".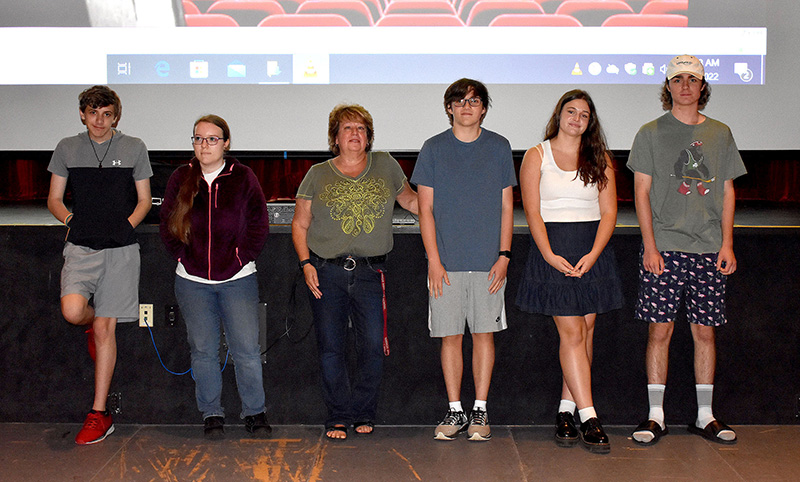 "It takes dedication and hard work to produce such incredible creative work".
Interim Assistant Principal Maram Mabrouk said "It was wonderful to see the students' work.
You have truly allowed them to grow. It is really obvious how you've offered them a new perspective from which to view the world".
To view the 25 minute film festival in its entirely visit: https://youtu.be/vrX8n-BbS5U