WINTER TEAMS CONFERENCE CHAMPS
Congrats! Winter Vikings Varsity Teams Conference Champions
This winter has been an exciting time for our North Shore Vikings. Congratulations to the following North Shore Winter Varsity Teams who went on to be Conference Champions including the Men's Basketball Team (1st Conference title in 31 years), Women's Basketball Team (10th Conference title since 2009 and first since 2018), Men's Wrestling Team (1st Conference title since 2018), and Women's Track & Field Team (15th Conference title in the last 18 years). But that's not all, the Men's Track and Field Team went on to win the Conference and County Championships (they were 2nd in the Conference and 3rd in County).
---
Varsity Men's Basketball Coach Harrison Berglin said, "This was our first conference title in 31 years!
We take pride in our defense, and we hope that that can help us to a successful post season!" The Vikings Men's Basketball Team also includes Assistant Coach Kevin Dahill and players Peter Laino, Gavin Butler, Nick LaRosa, Dylan Kunkel, Matt D'aversa, Luke DiBenedetto, Lucas Schimsky, David Berlin, Luke Gottfried, Vasilios Spaliaras, Ryan Freund, Giovanni Troia, Daniel Lenney, Eric Orsino, and. Vasilis Triantafyllou.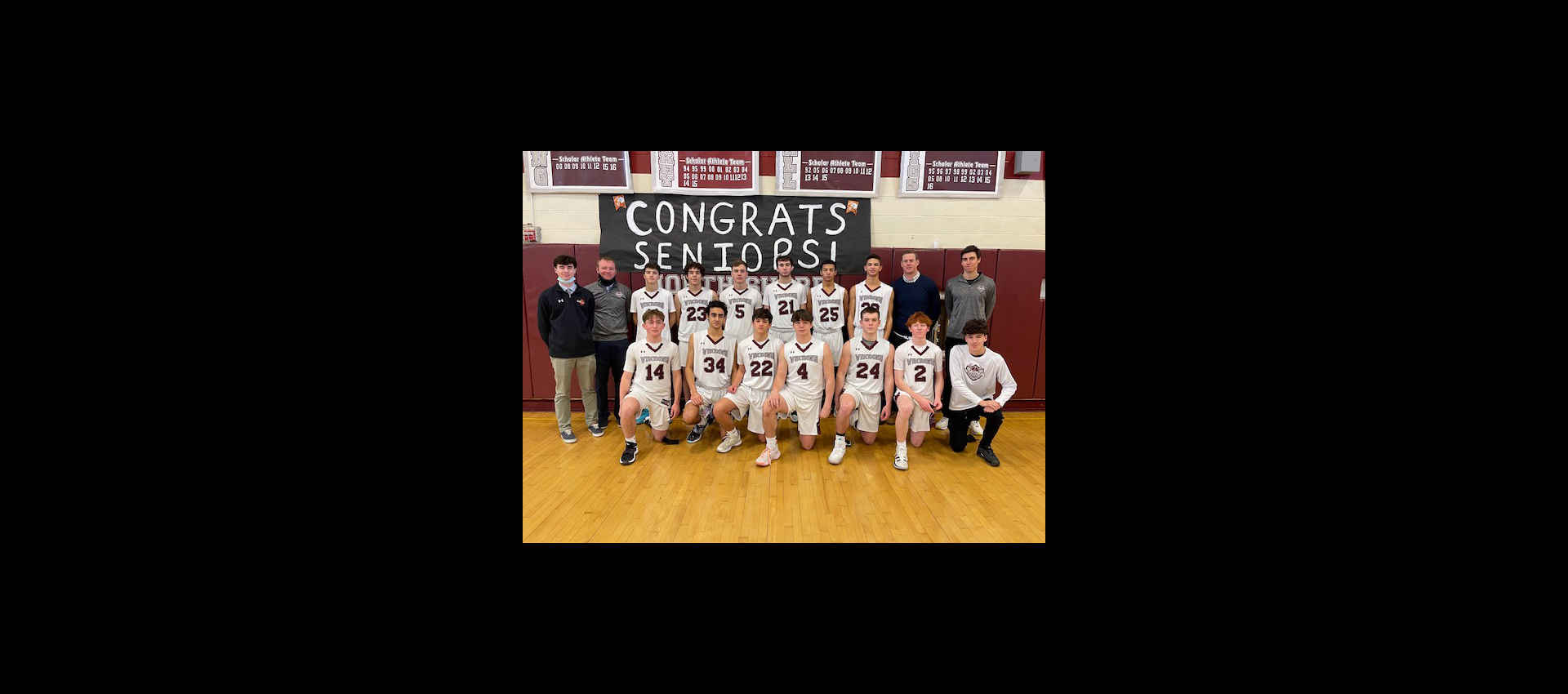 ---
Varsity Women's' Basketball                                                                                     
"The Class A playoffs are wide-open this year and, as always, we will prepare one game at a time." Women's Basketball Coach, Keith Freund. We have a well-balanced team that plays with energy, enthusiasm, and toughness and these are all qualities that are very important in the tournament." The team includes Assistant Coach Erica Granieri and players Kate Gilliam, Sofia Della Ratta, Nora Schatz, Morgan Griffin, Maya Best, Emma Priolo, Rebecca Rush, Ella Begley, Hailey Ayres, Ava Bartoli, Hannah Gilliam, Kylee Colbert, Amanda Ayres, Alexa Salvatori, Gabriella Basile, and Keira Pombar.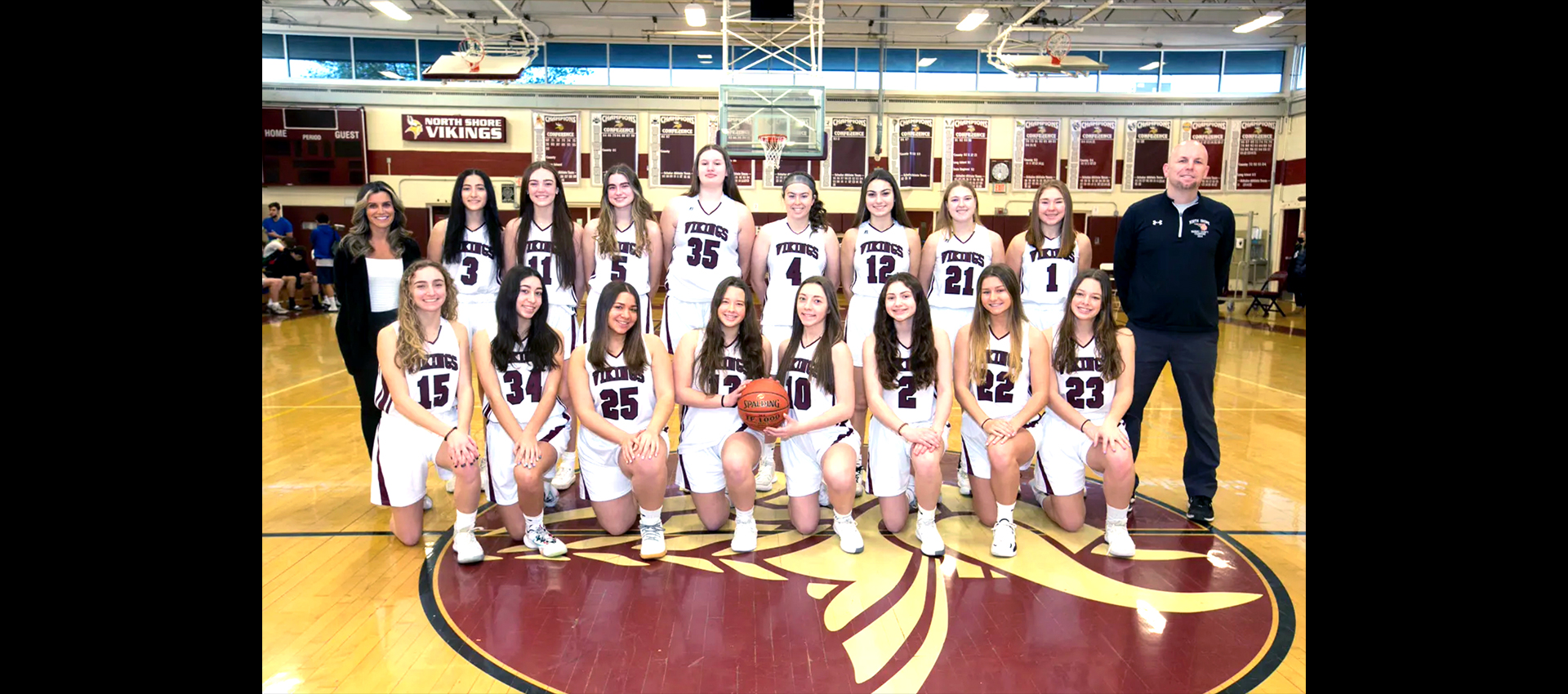 ---
Varsity Women's Track and Field
Coach Levy said, "It was wonderful to see the athletes competing again in a championship setting since COVID-19 began. Overall, we won the Conference V Championship by an outstanding 70 points." The Varsity Women's Track and Field team also includes Assistant Coach Donna Jean Welch and athletes Sophia Banner, Jamie Bayon, Madeline Bush, Ava D'Aversa, Sophia Demillio, Kathryn Ditrano, Chelsea Dulaski, Emma Dulaski, Jill Feuerborn, Sara Garry, Brianna Graziosi, Sidney Lamond, Louisa Ludmar, Sophia Marchioli, Maia Nisim, Fiona Reagan, Eliza Ritter, Maya Samuels, and Gabriella Stiffler.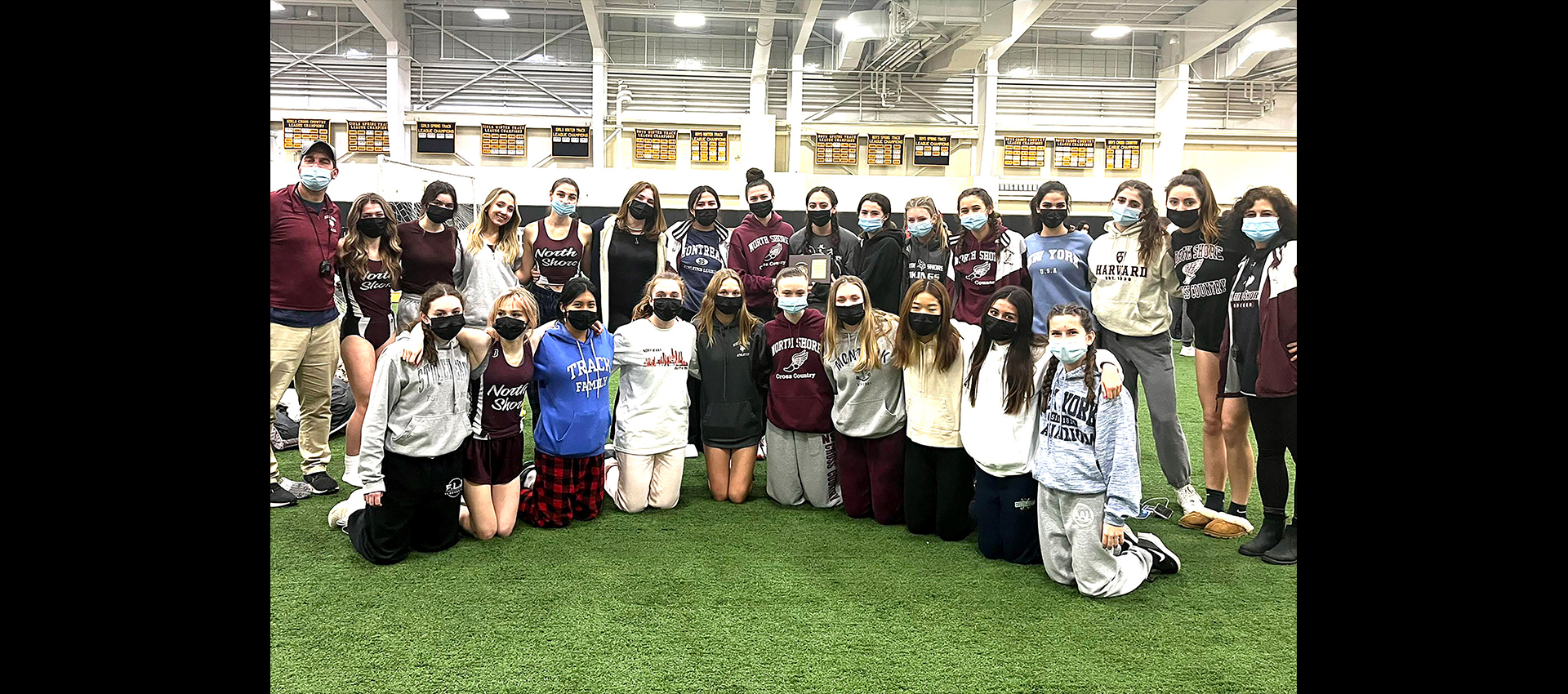 ---
Varsity Men's Track and Field:
"Assistant Coach Bishop and I are proud of the dedication and sportsmanship exhibited by the boys' team this winter. We look forward to seeing the team improve and progress throughout the Spring season! 4x200 County Champions were Albert Bergman, Aiden Stulberger, Gabe Kopscik, and Michael Ye," said Coach Jason Millard. The athletes also include Aidan Attina, Carlos Bonilla, Liam Brady, Matias Buschfrers, Ryan Camardella, Lukas Costello, Colin D'Angelis, Jake Delgado, Ethan Fichtl, Yousef Helo, Mark Hom, Luca Korte, Nicola Luciano, Dean Mallen, Thomas Mallen, Alec Mandell, Michael Morra, Edward Mullen, Liam Nacinovich, Gregory Nemirov, Panayi Nikolovienis-Kotsis, Caden Paradis, Sebastian Park, Francisco Pedernera, Luke Peterson, Leonardo Ponce, Lorenzo Recine, Gregory Saridakis, Braeden Schoenhofen, Tristan Segal, Samuel Sturge, Yousef Wali, Jaden Wang, Rockwell White, and Jack Zorn.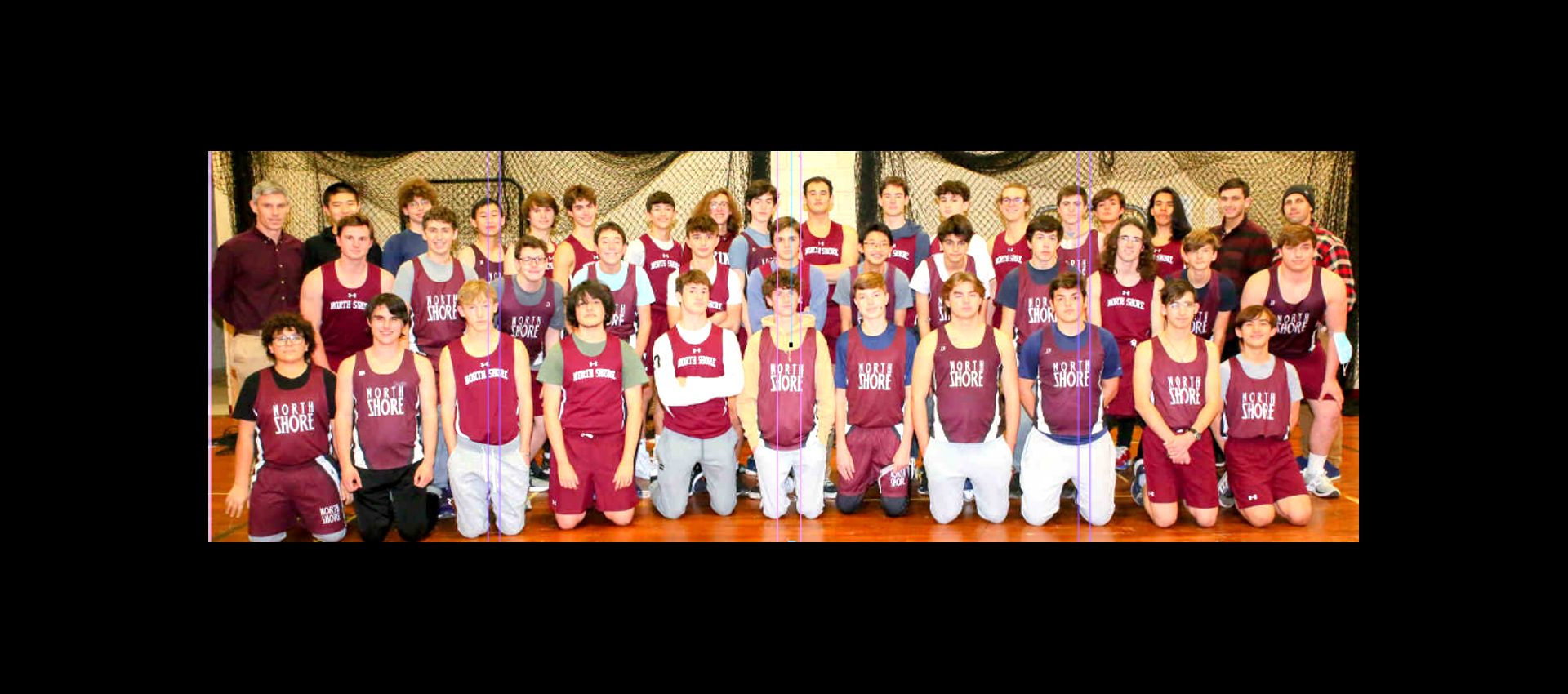 ---
Varsity Wrestling Team
The Varsity Wrestling team won the Conference Championships in January 2022 and soared into the Division II Nassau County dual-meet championships with an unbeaten conference record. Coach Anthony Facchini said, "The team put in the work and took advantage of this full year. They're one of the hardest-working team, I've seen. We might not be the most technical, but it's one of the toughest. We wrestle tough every day.'' 12 seniors wrestled for the squad, and it was led by tri-captains Matt O'Donnell, Andrew Noak, and Mark Russo. The rest of the team includes John Scalzo, Ray Scalzo, Kevin Becker, Nicolas Giugliano, Matteo Kanakaris, Evan Giakoumas, Dario Leighton, Nolan Ford, Richard Cook, Brendan Kenny, Gavin Goss, Daniel Porres, Luke Potapov, Joseph Zuccarello, Paul Pourakis, Nicholas Suraci, Chris Anzalone, Kristos Vlahopoulous, Aaron Daversa, Kevin Sheridan, William Feldmann and John Zabielski-Ramos.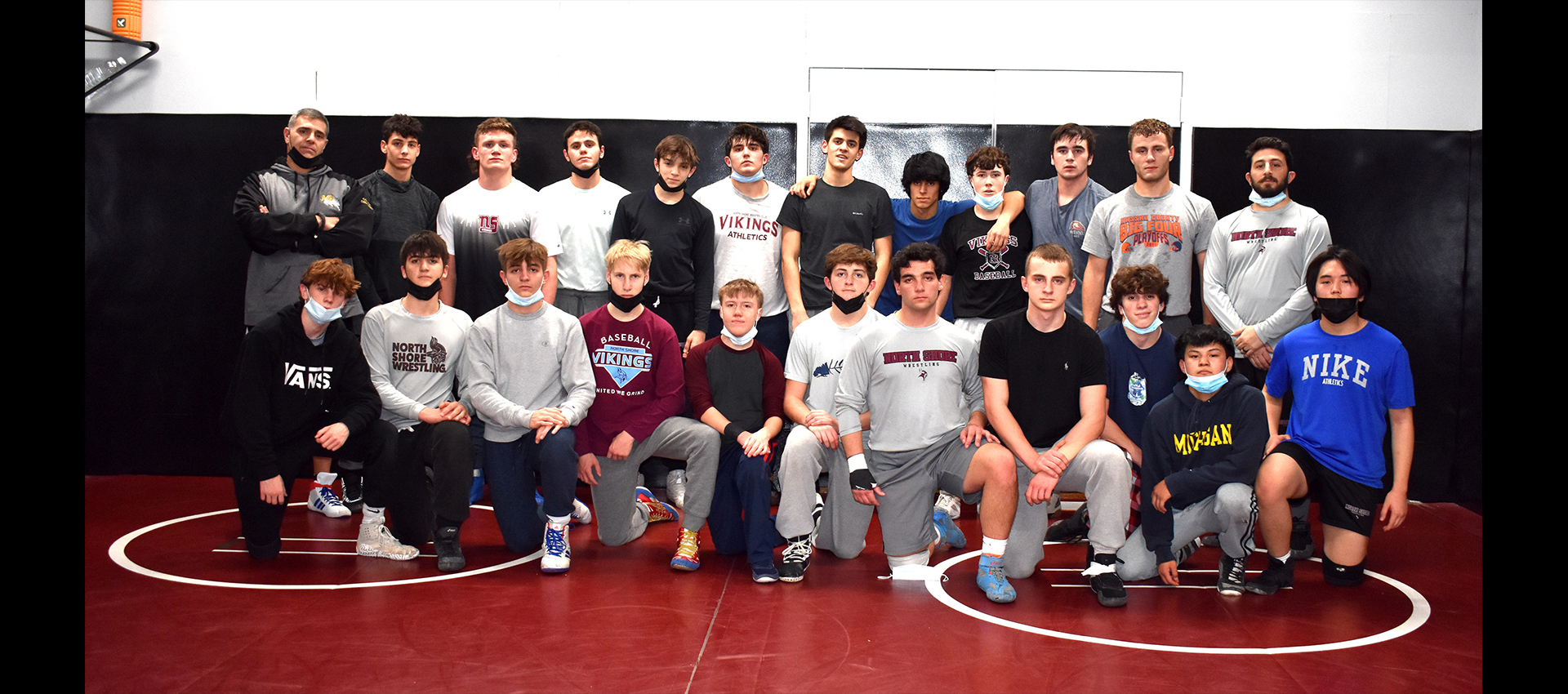 Everyone at North Shore wishes the North Shore Vikings much success during this exciting Winter playoff season! Please come out and support our teams! Please check the North Shore Vikings athletics website at https://sites.google.com/northshoreschools.org/athletics and the Twitter page @NorthShore Athletics at https://twitter.com/NSVikingSports  for the playoff schedules.
GO VIKINGS!