FIRST NATIONAL DANCE INDUCTION CEREMONY
14 Students Inducted into the North Shore National Honor Society for Dance Arts                                
Congratulations goes out to 14 North Shore dance students who were inducted into the first North Shore National Honor Society for Dance Arts (NHSDA) in April 2022.
The 2022 inductees include Meghan Braun, Kaitlyn Correa, Chelsea Dulaski, Neda Fellows, Axel Glatt, Ginevra Levin, Melissa Palmetto, Juliette Renaldo, Ryaan Sabooni, Robin Spieler, Kate Vanchieri, Emery Viscovich, and Emily White. Their advisor is Mrs. Simone Kuranishi.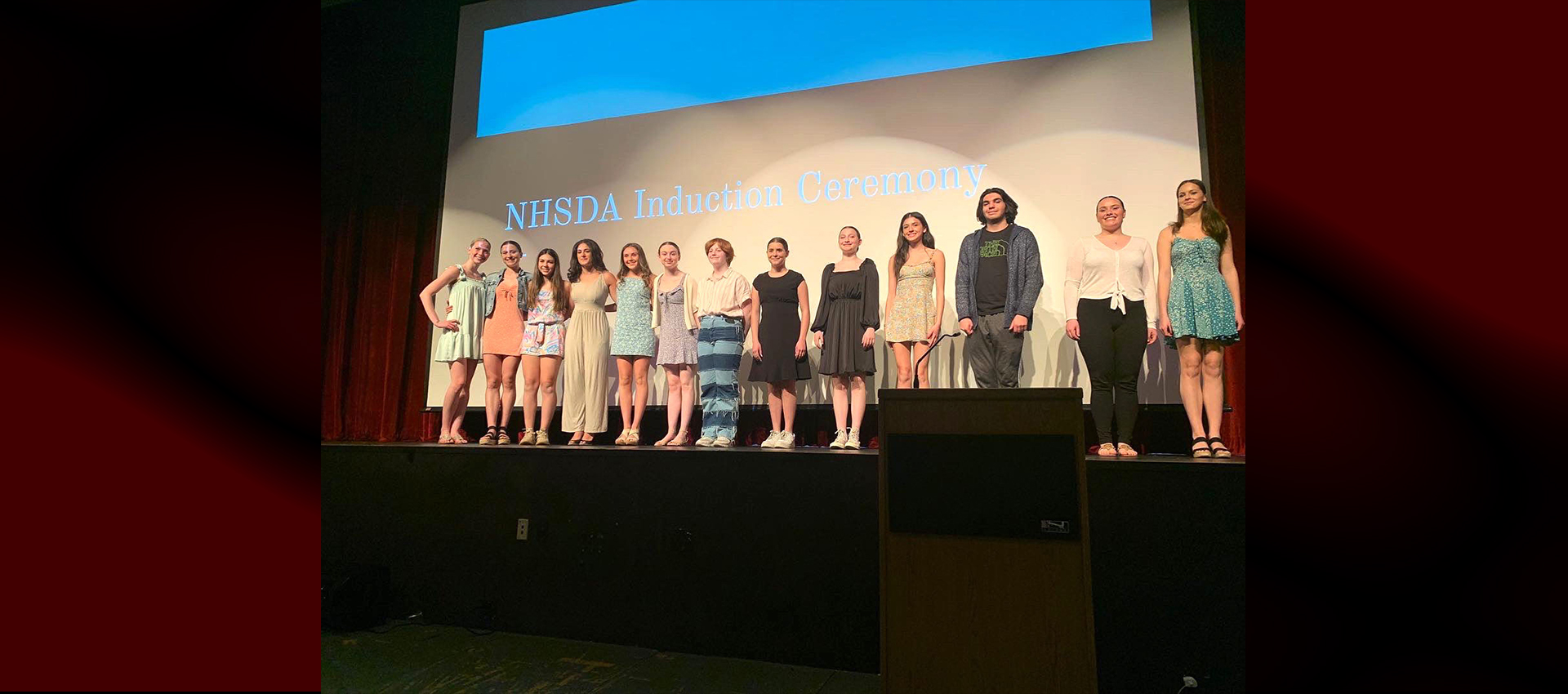 The goals of the NHSDA Secondary Program (grades 9-12) include:
To promote a desire for life-long learning in the field of dance
To encourage an understanding of, and an appreciation for, dance as an art form and develop knowledgeable audiences for tomorrow
To identify honor students (grades 11 and 12) for nomination to the NDEO Artistic Merit, Leadership and Academic Achievement Award,
one of the highest honor programs for dance in the United States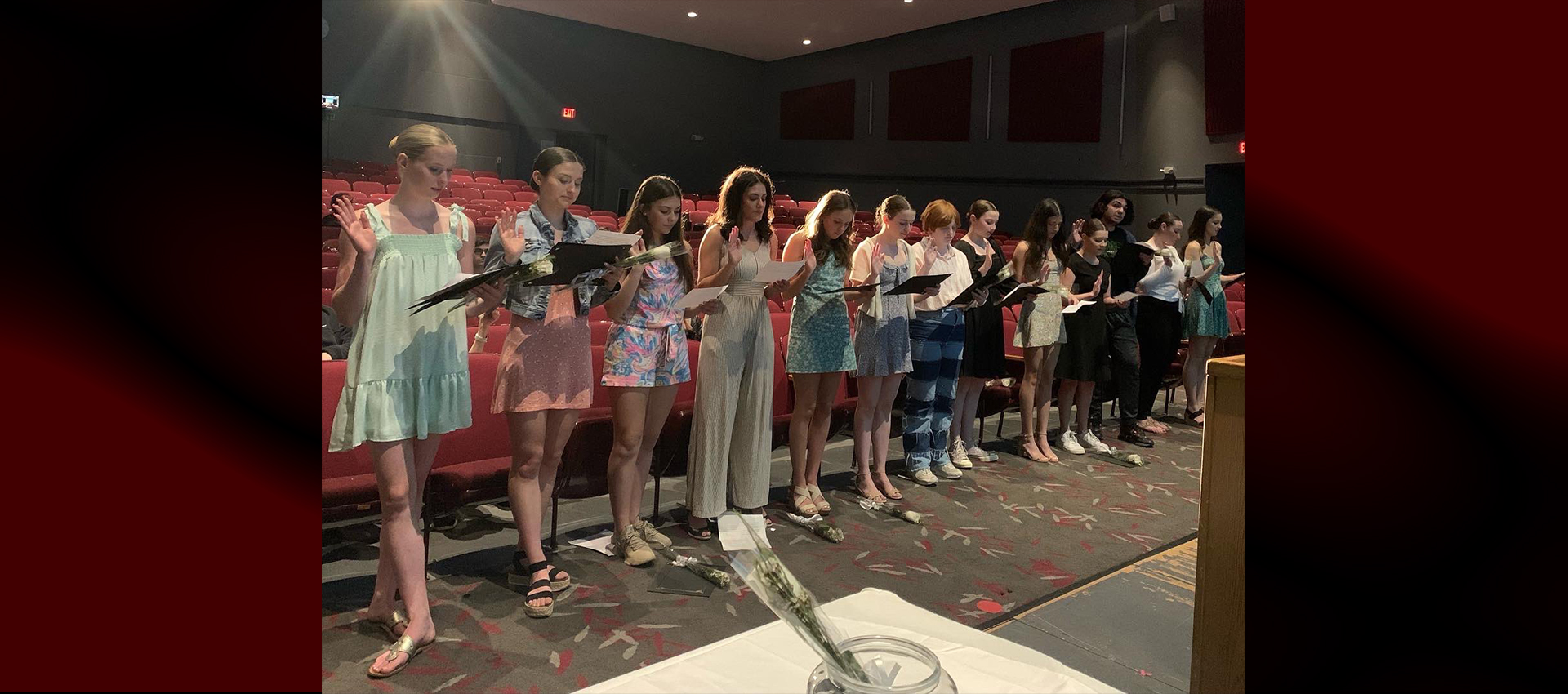 Induction into the NHSDA Secondary Program is earned through the accumulation of at 30 points awarded for dance activities such as dance classes, rehearsals, performances, research, workshops, or community service activities, alongside a minimum GPA of at 3.0 (or higher if your schools National Honor Society requirements are higher).
Congratulations to all!
Photos provided by the North Shore Dance