North Shore HS Community Service Awards
Seniors of Distinction volunteer 500 or More Total hours Over Their Four Years at North Shore High School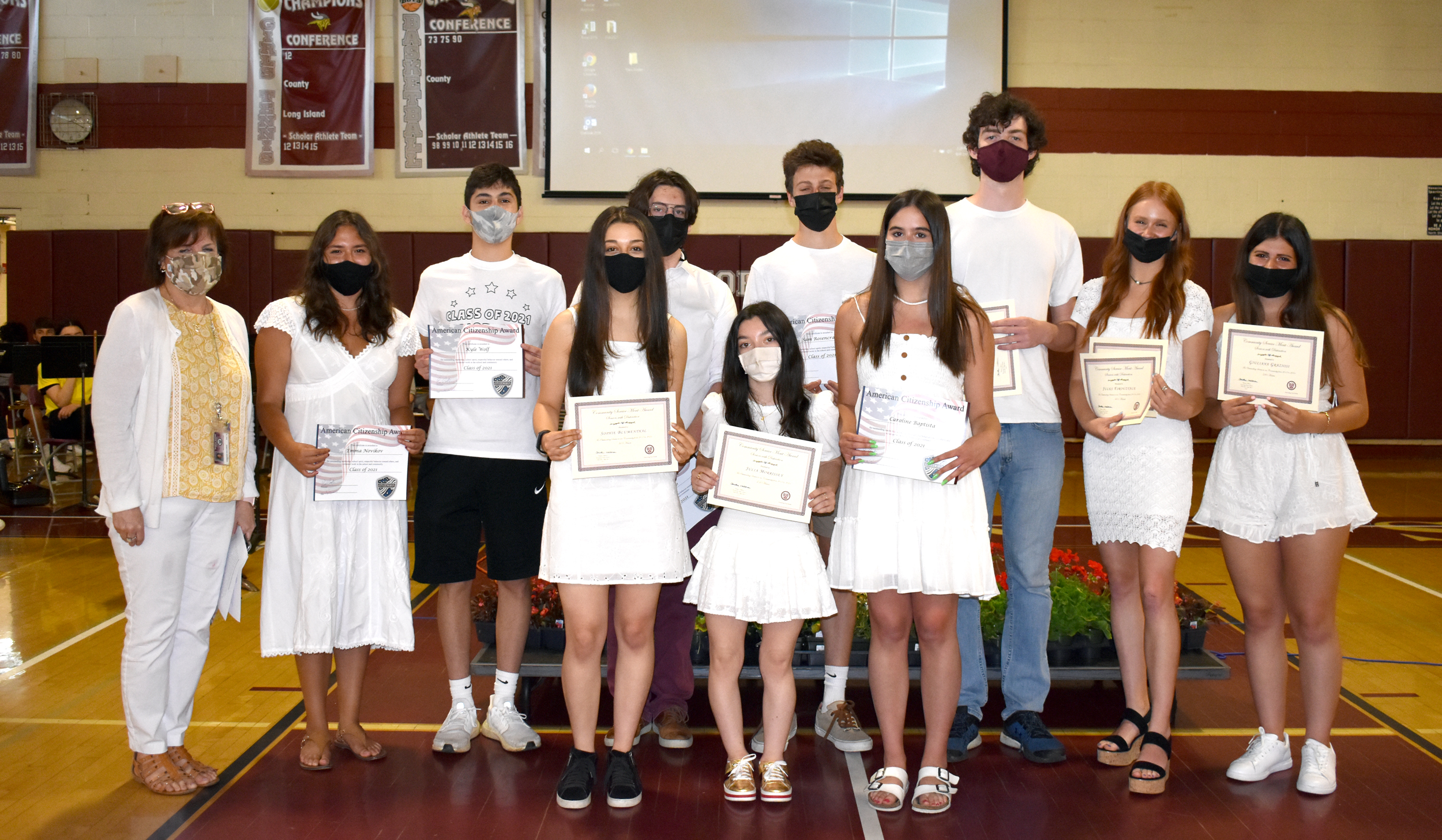 Assemblies were held in June 2021 to distribute Merit Certificates to those students who reached milestone levels of volunteer hours. For freshmen, any student completing 25 or more volunteer hours received a certificate, while sophomores, juniors, and seniors needed to complete 100 or more hours for their certificates. Teacher Chris Halloran stated, "Students volunteered in a variety of ways, from serving in the Key Club or Interact Club to virtual tutoring through the National Honor Society or helping others in the community during the pandemic.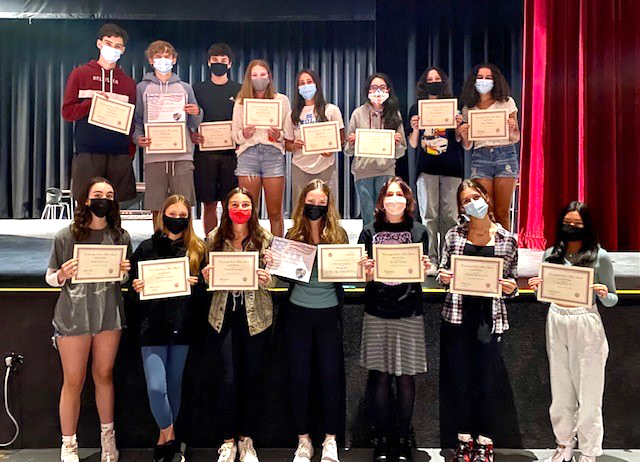 The following lists the freshman students who achieved 25 hours or more:
Hannah Bombardiere, Liam Brady, Norah Davison, Veronica Frank, Maiko Giannakis, Hannah Gilliam, Sophia Glazarev, Rachel lberg, Daniel Lenney, Jessica Leonard, Sofia Martini, Bella Martocci, Nicole Miraglia, Caden Paradis, Alexandra Selmani, Ava Winter, Michelle Yu.

The following lists the sophomores students who achieved 100 hours or more:
Richard Cook, Sophia DeMillio, Azure Harvey, Tara Hynes, Keira Jensen, Madelyn Samtani, and Liliana Stella.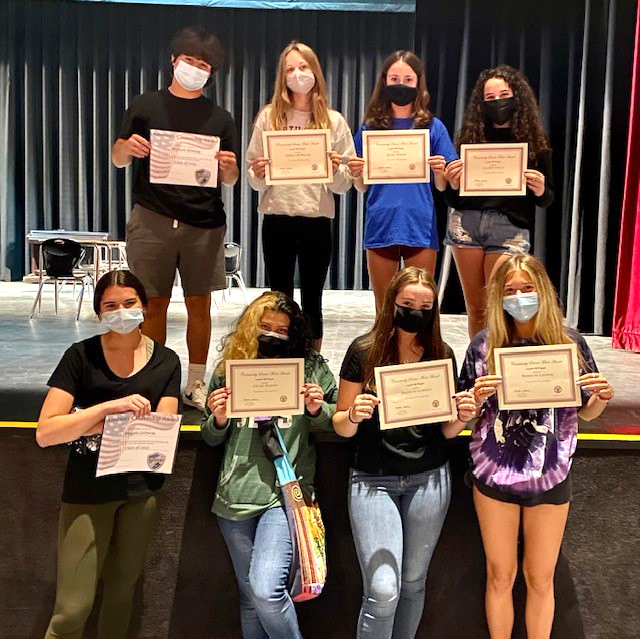 The following lists the juniors students who achieved 100 hours or more:
Amanda Ayres, Atticus Bartlett, Kathryn Ditrano, Brian Matthews Jr., Gina Politano, and Paige Shane.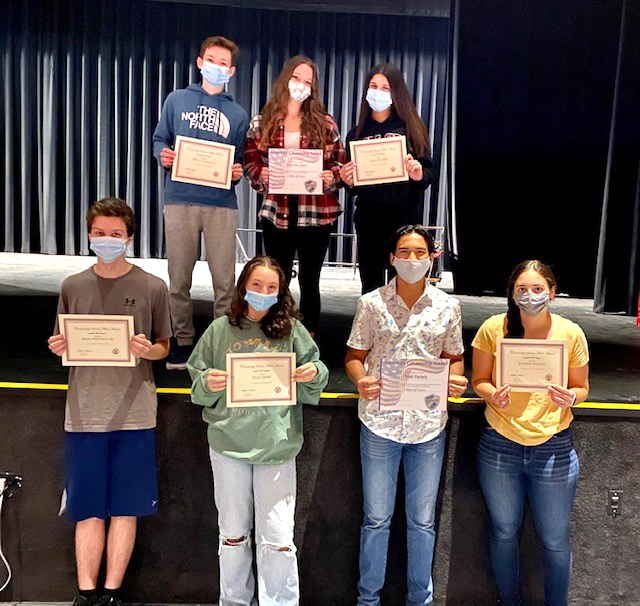 The following lists the seniors students who achieved 100 hours or more:
Sophie Blumenthal, Jules Firouztale, and Giuliana Graziosi.

In addition, the following students received the American Citizenship Award at the high school Moving Up Ceremony in June 2021. The American Citizenship Award is given to two members of each underclass and six members of the senior class who exemplify the character that helps build the North Shore community. These are students who do what's right when nobody is looking, and they have the courage to do what's right even when others are looking. They seek no praise or recognition for their efforts, their only interest is the greater good. They include:
Freshmen – Class of 2024
Jessica Leonard and Caden Paradis
Sophomores – Class of 2023
Maggie LePorin and Michael Fleming
Juniors – Class of 2022
Amanda Ayres and Noah Pastula
Seniors – Class of 2021
Caroline Baptista, Logan Citko
Emma Novikov, Sam Rosencrans
Noelle Pappous, Kyle Wolf
Seniors of Distinction: 500 or more total hours over their 4 years at NSHS
Sophie Blumenthal, Cedric Buschfrers, Jules Firouztale Giuliana Graziosi, and Julia Morrissey.
Article and photos provided by Christine Halloran