Trustees Sworn In at North Shore
Board of Education Organizational Meeting
Lisa Colacioppo and Maria Mosca were appointed and sworn in as trustees. They will serve the community for the next three years. Dave Ludmar was re-elected as the Board of Education President and Sara Jones was elected as the Vice President. In addition, Dr. Thomas Dolan was sworn in as the Interim Superintendent of Schools.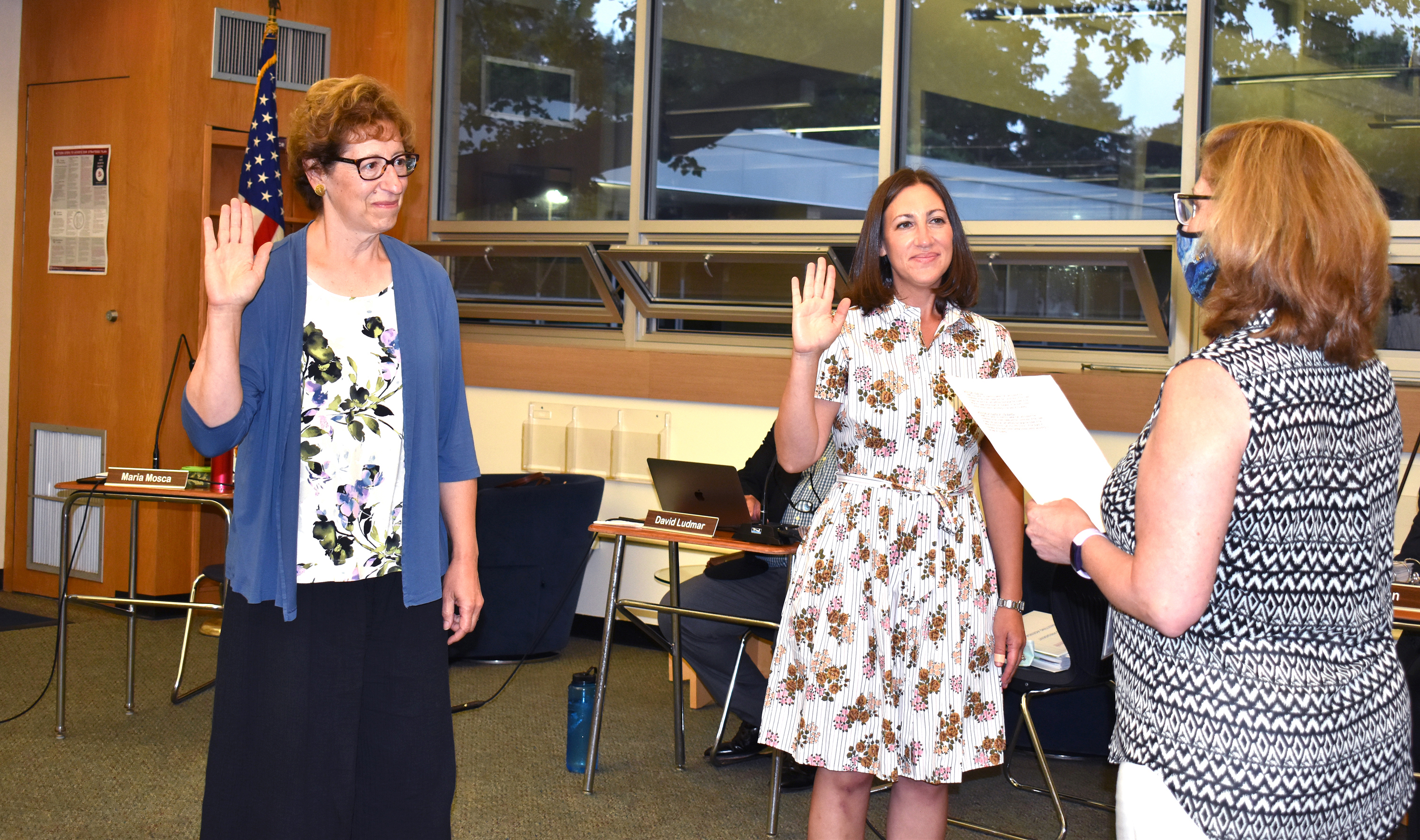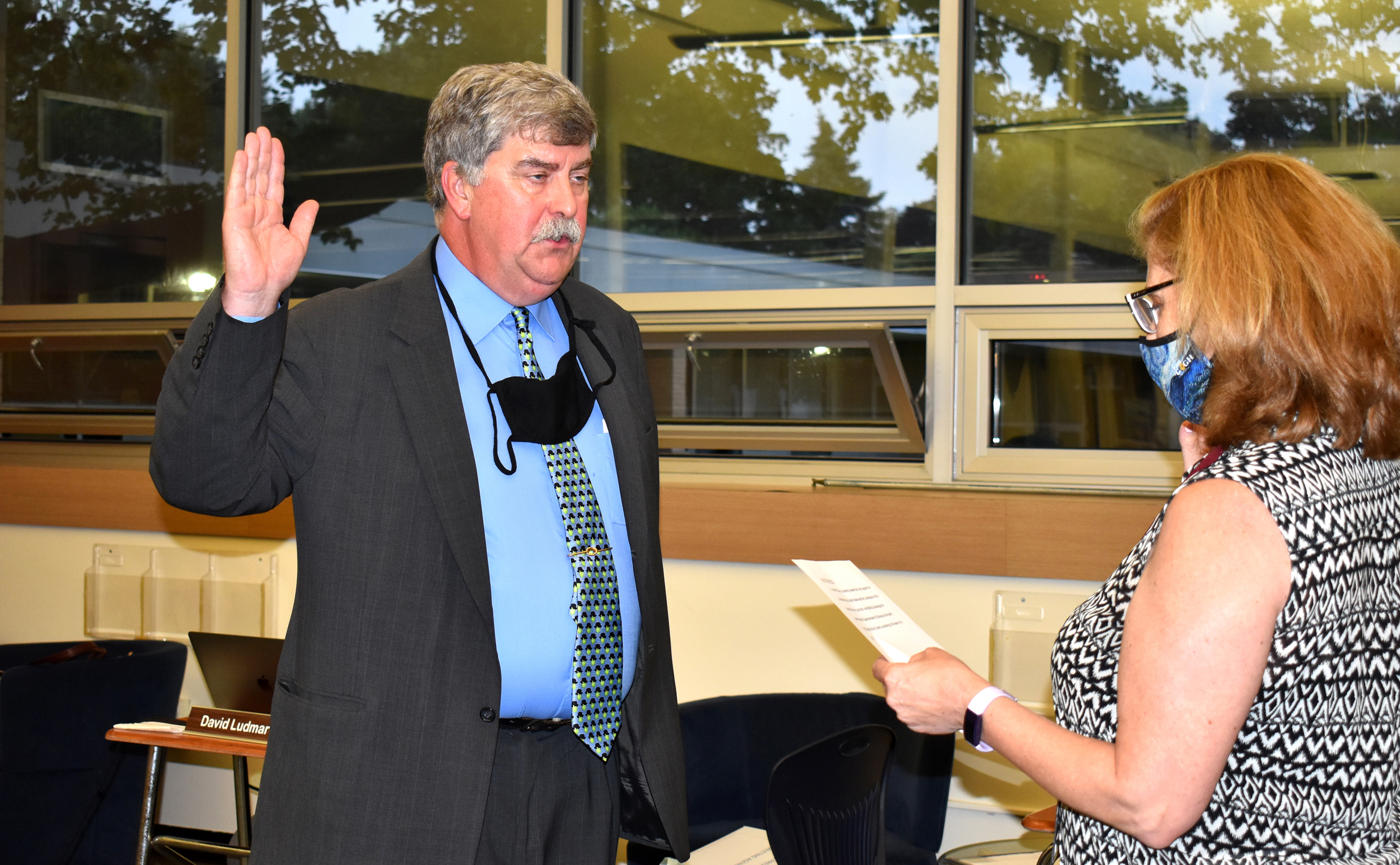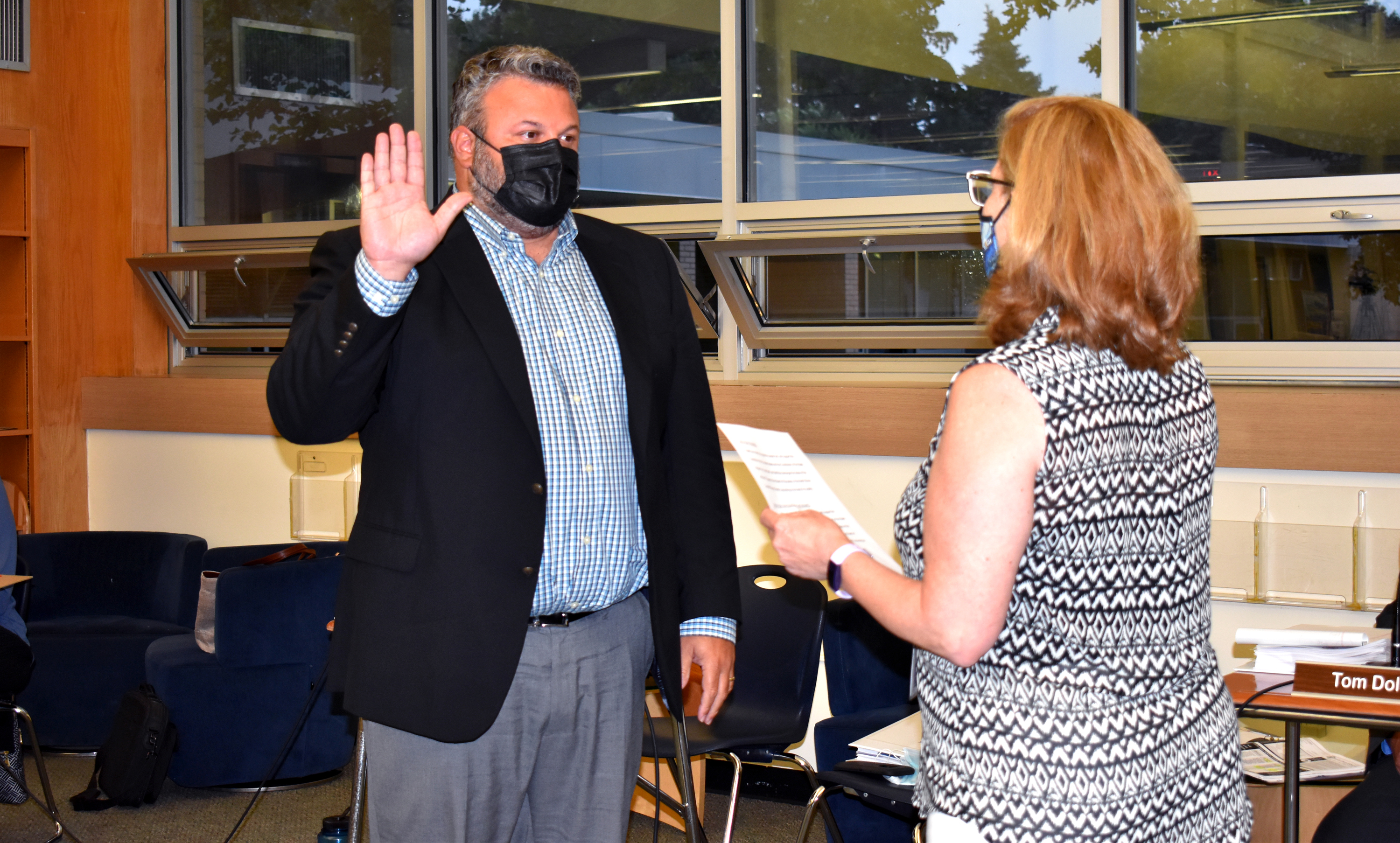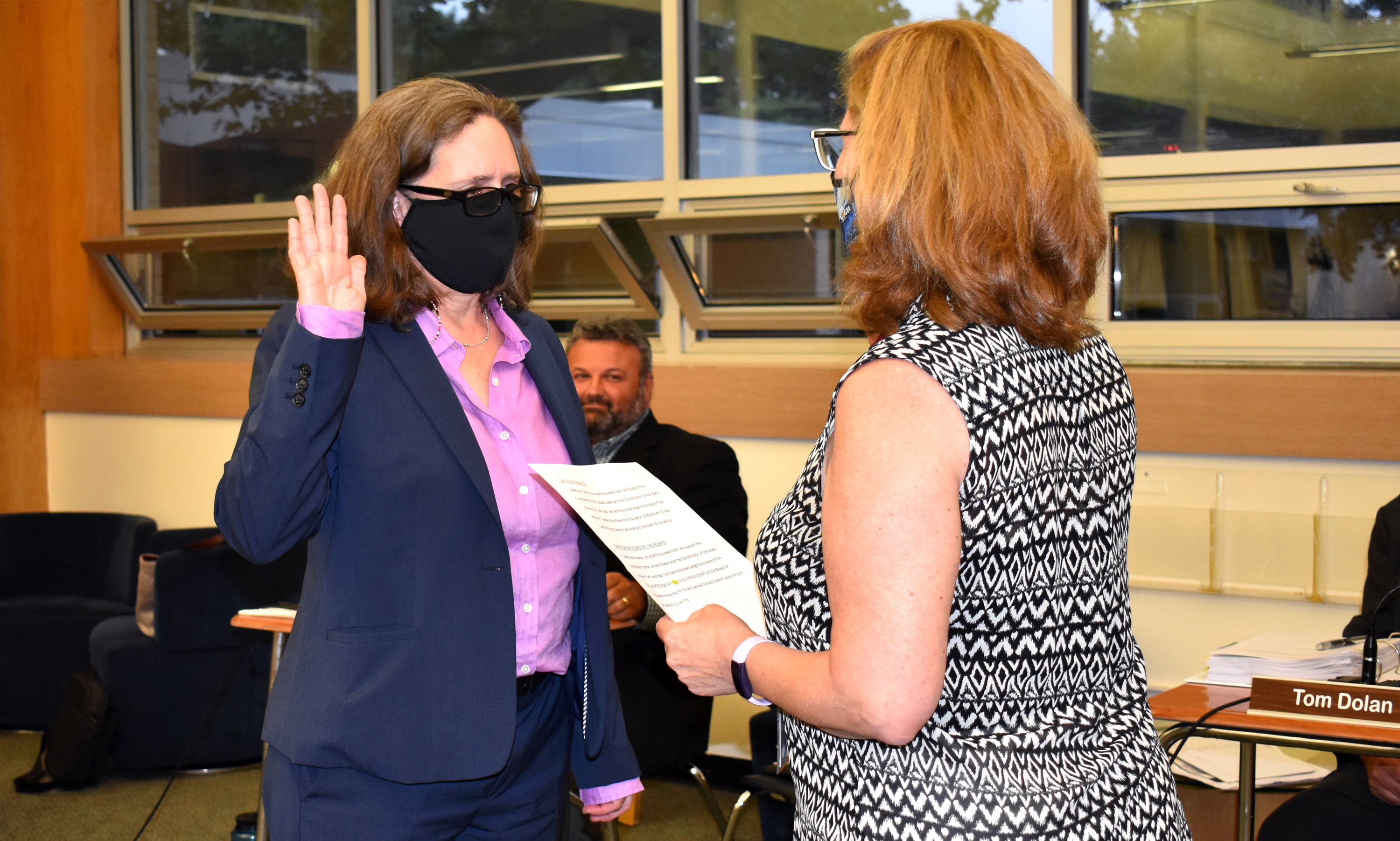 The next BOE meeting in August 2021 will take place in the North Shore High School Library at 7:45 PM unless otherwise indicated on August 19, 2021 (Business Meeting). To see a complete list of board meetings for the 2021-22 school year, please visit the Board of Education homepage at http://www.northshoreschools.org/boe/schedule.html
Public attendance is encouraged at all North Shore meetings. Executive session usually takes place prior to the public North Shore BOE meetings (these are closed to the public).
If you would like to receive school emails, please visit our website at www.northshoreschools.org There is an email subscription button at the top of the homepage. If you would like to contact the North Shore Board of Education, please email nsboe@northshoreschools.org.