New Men's Lacrosse Points Leader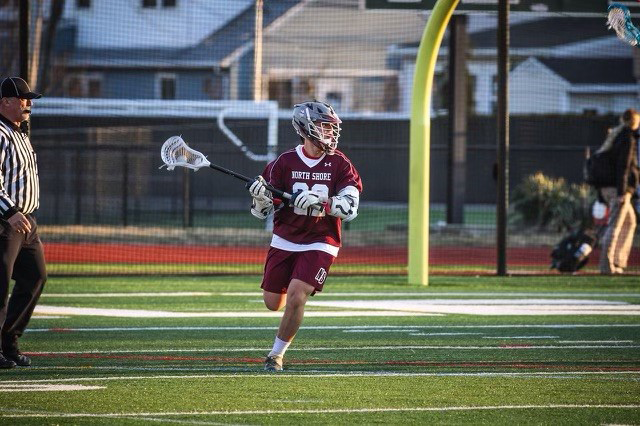 Congratulations to Forrest Demetri who broke the career points total record for the North Shore Men's Lacrosse Program during the 2020-2021 season.
During his impressive career as a North Shore Viking, Forrest tallied 210 total points from 106 goals and 104 assists. The previous record was 201 points held by Stephen Grabher.
Coach Aaron Kozlowski said, "The coaching staff is very proud of Forrest for breaking the record for total career points. It is a testament to the massive amount of time and effort he has put into the game of lacrosse and the NS Men's Lacrosse Program." He continued, "Forrest would be the first one to acknowledge all of his teammates that have played beside him that helped him achieve this milestone."
We wish Forrest continued success both on and off the field as he heads to Brown University to play for the Bears.