New Draft Learning Standards from Commissioner MaryEllen Elia
Dear Teachers and Parents,
The past several years have brought a lot of changes to classrooms across New York State. I know that more changes need to be made, and I thank you for your patience. As teachers and parents, you know best what our children need to help them aim higher. I value your expertise and advice.
Today, the New York State Education Department (NYSED) released new draft P-12 English Language Arts and Mathematics Learning Standards for public comment. The new draft standards build upon the feedback I have received over the past year of traveling more 35,000 miles across the state to talk with parents, teachers, and the public about the state's learning standards and assessments.
Teachers and parents have been involved in every step of the revision process, and your input drove the recommended changes to the learning standards. In fall 2015, NYSED conducted a survey of teachers, parents, and other stakeholders about the current standards. More than 10,500 people responded to the survey and provided over 750,000 pieces of feedback.
In April 2016, NYSED convened two committees composed of more than 130 educators and parents to review every standard. The committees recommended changing 60 percent of the ELA standards and 55 percent of the mathematics standards. For more information about the standards review, watch this video of committee members and me describing the standards review process.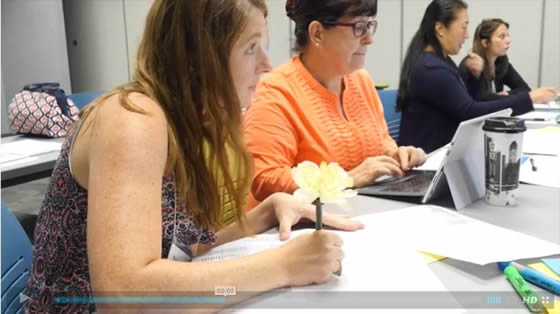 The new draft learning standards for ELA and mathematics are available at the links below for public review and comment.
English Language Arts Draft Standards and Surveys
Mathematics Draft Standards and Surveys
To comment, please download the grade level you would like to comment on and then complete the survey questions. The surveys include questions about the draft standards as well as a comment box for each section. You may review the standards as an individual or as a group. NYSED is accepting public comments on the draft standards through November 4.
This fall, NYSED will carefully review the public comments and make final revisions to the ELA and Mathematics Learning Standards. The final revisions will be presented to the Board of Regents for its consideration in early 2017.

As teachers and parents who know our students best, your comments will be especially valuable. You know that high standards prepare children to be problem solvers who are ready for the jobs of tomorrow. We want as many teachers and parents as possible to provide their feedback on the new draft standards. Together, we can AIMHighNY. Thank you for your help.
Sincerely,
MaryEllen Elia
Commissioner